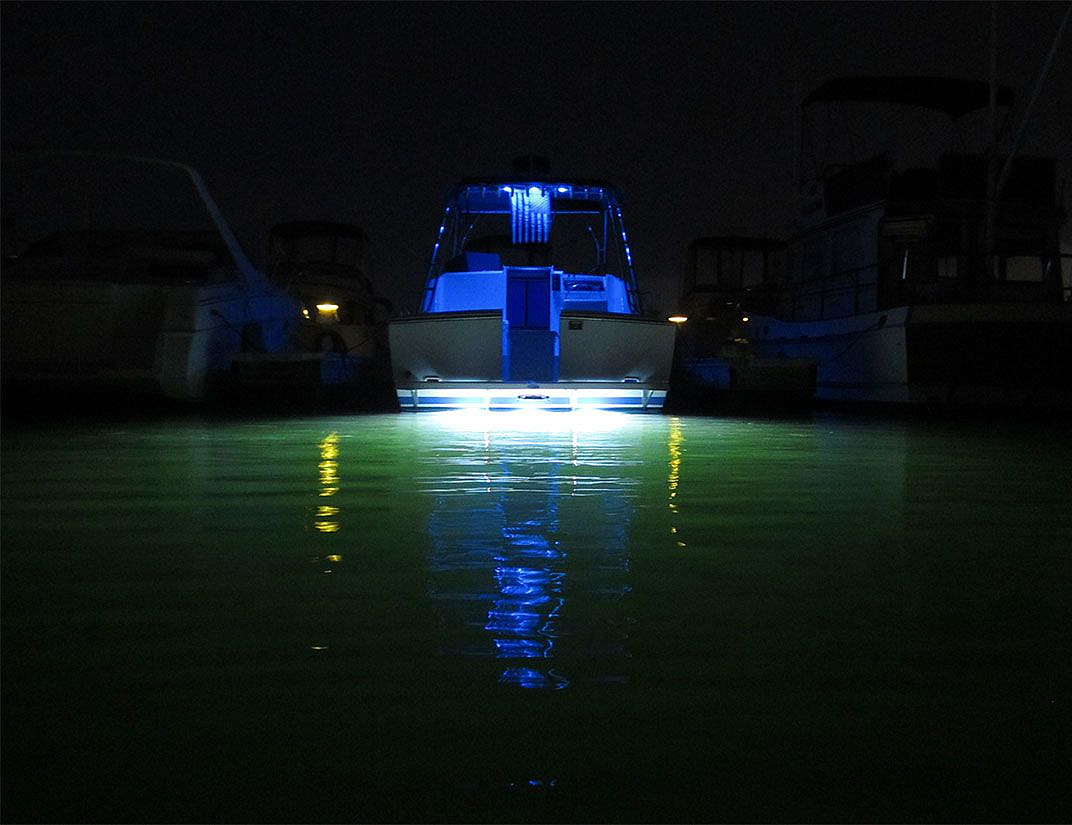 Boating at night is tough, for obvious reasons. While many limit boating activities to daytime hours, it's still a good idea to learn how to keep safe while boating at night. Mechanical difficulties, or a fishing trip gone awry can keep you on the water longer than intended. If you find yourself at sea after dark, don't fret. Just remember these simple tips for boating at night.
Be Prepared. Whether you plan to go boating at night or not, pack as if you are. Sometimes unforeseen circumstances can cause delay, so it's always good to be prepared. Always bring a strong flashlight and extra batteries, and plenty of glow sticks. Each crew member should wear a glow stick so they can be found more easily should they fall overboard.
Take it Slow. This one might seem obvious, but there are always some who ignore this basic precaution. Going slow will give you more time to identify hazards such as unlit boats or buoys.
Never Go Alone. This can't be stressed enough. Absolutely NEVER go boating at night alone. The more eyes on watch the better. In-fact, you should always have a look-out when night boating (someone other than the navigator). Having people with you will also help you stay awake, and it's more fun too.
Use Chartplotters with Caution. When visibility is reduced, chartplotters come in handy. Chartplotters show your position and indicate unseen hazards. While useful, they can also be dangerous. Even when dimmed, staring too long at a chartplotter will impede your natural night vision. Glance at it occasionally, but don't rely on it too much. An old-fashioned compass can be your best friend when boating at night.
Get the Right Light. Adequate lighting is of obvious importance, but you might not have the right light. Make sure you have proper navigation lighting, but turn down the deck and cabin Boat LED lights. Excess lighting on your boat reduces your ability to see far out, effectively destroying your night vision. Use spotlights only when necessary, such as spotting a nearby vessel.