Abyss Technology is an original equipment supplier to several major brand name boat builders and has built a reputation for quality, reliability, value, and excellent service.
We've been designing, assembling, distributing, and servicing our popular line of marine lighting in the United States since 2007 and have earned industry recognition for our outstanding quality and customer service.  Whether you're looking to attract fish or improve nighttime ambiance, our underwater lights offer the best value in the industry.
Light Source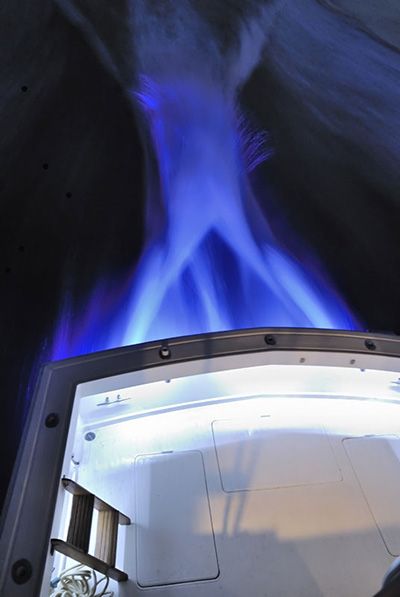 All of our marine lighting products feature state-of-the-art light emitting diode (LED) technology, ensuring longevity (over 35,000 hours of operation), reliability, and efficiency.
The exceptionally low electrical power requirement of our LED technology reduces battery drainage, allowing the light to remain on for a longer period of time, even with the boat's engines off.
Construction
Our underwater LED boat lights are constructed from 316 stainless steel with an impact resistant tempered glass lens. Carefully assembled and permanently sealed, suitable for both salt water and fresh water use.
All Abyss Technology lights are covered by a manufacturer's warranty covering defects in materials for two years from the date of purchase.
Installation
Because of their flush-mount design, installation only requires a tiny 3/16″ hole in your transom.  Many competing lights require a larger (several inch diameter) hole for mounting, creating potential structural weakness, leakage, and other concerns.
Installation is easy; simply pass the power wire through a tiny 3/16" hole in the transom and route it to the power source (power regulator).
Fill up all holes with  marine grade underwater sealant, we recommend using 3M™ 5200  (as well as the cup around the wire on the light) and fasten the light to your boat using the included stainless steel screws.