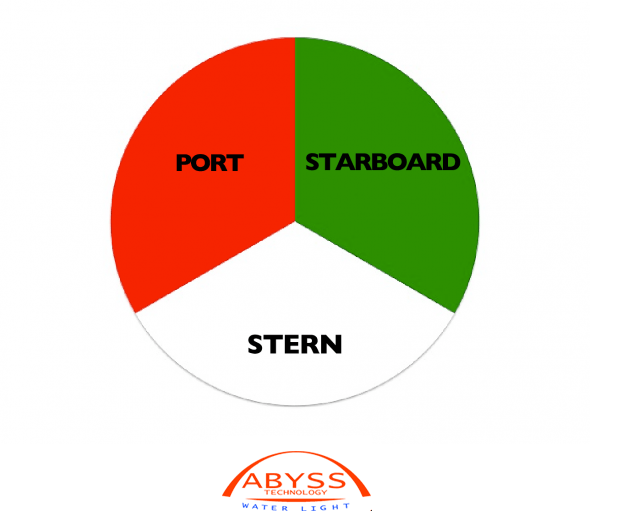 As a boat owner you are required by law to have boat navigation lights on your vessel. Boat navigation lights are not only to fulfill the requirements of the law but they are also to ensure safe operation of your vessel.
According the Coast Guard the following is required at minimum:
"Recreational vessels are required to display navigation lights between sunset and sunrise and during periods of restricted visibility (fog, rain, haze, etc. . .) The U .S. Coast Guard Navigation Rules, International-Inland, specifies lighting requirements for every description of watercraft. The information provided below is for power-driven and sailing vessels less than 65 .5 feet (20 meters) in length."
"Vessel under Oars A vessel under oars may exhibit the lights for a sailboat. If it does not, it shall have ready at hand an electric torch (flashlight) or lighted lantern showing a white light that shall be exhibited in sufficient time to prevent collision."
"If your sailing vessel is less than 65 .6 feet (20 meters) in length, then it must display navigation lights on the mast."
"All vessels at anchor must display anchor lights. If your vessel is less than 164 feet (50 meters) in length, then its anchor light is an all-round white light visible where it can best be seen from all directions."
In short if you are on the water in anything other than a row boat you need to have navigation lights present.
What Happens If You Don't Have Boat Navigation Lights?
The US Coast Guard can board any boat in US waters and can impose fines and penalties which may include the confiscation of your boat if it is deemed a hazard to others on the water. There are several reasons why a CG will impose fines or penalties that include:
• Insufficient life-saving devices.
• Insufficient fire extinguishers.
• An overloaded vessel
• Improper display of navigation lights
All of the above are considered serious safety violations and can result in heavy fines and penalties. Ignorance of the law is typically not considered sufficient enough grounds for charges to be dismissed. Having the proper boat navigation lights can help to keep not only you and your passengers safe but other boaters safe.
Big Mistake
A lot of people think that because they will not be out after dark that it is okay to be out without lights, but even if you anchor you have to have lights and frankly you never know what will happen out on the water and you can wind up getting caught out in the dark without lights.
About Abysslite
Abysslite is the world's leading supplier of Boat LED Lights  with dozens of marine lighting to choose from. Abysslite has earned industry recognition for our outstanding quality and customer service.  Whether you're looking to attract fish or improve nighttime ambiance, our underwater lights offer the best value in the industry.